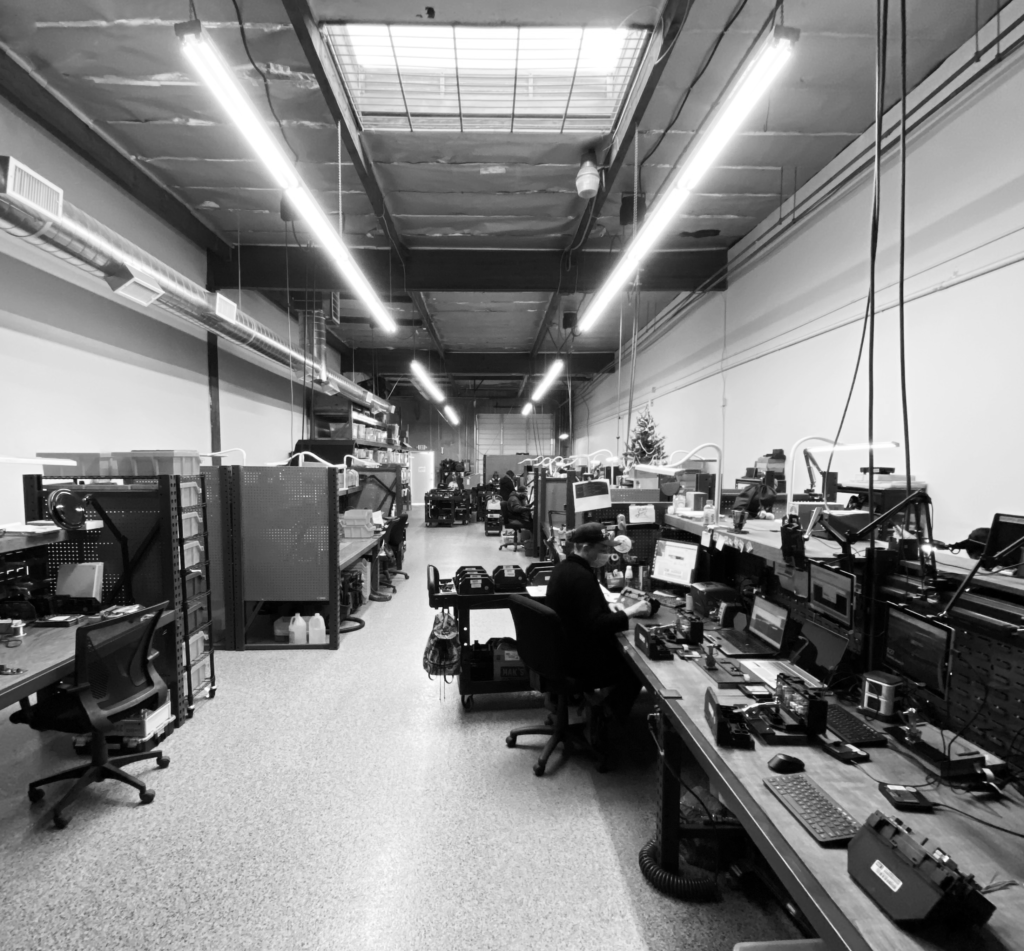 no one does a more thorough ECM rebuild than maks
Most people consider a MAK's Rebuilt ECM better than new.
While some companies that dabble in ECM repair merely inspect & clean a ECM and call it "Refurbished", MAK's undertakes a true rebuild from scratch on every Rebuilt or Overhauled ECM.
First, the ECM is tested on our tabletop Chrysler vehicle simulator, invented at MAKS, allowing us to isolate faults in the circuitry and electronic components for every year, make, model, and drive train option.
Next, the ECM is completely disassembled.
The Case and Connector Pins are glass-blasted to remove road salts, grease, dirt, and oxidization, restoring the casing to a "like-new" finish to the extent possible, and ensuring optimal electrical flow between pins and connectors.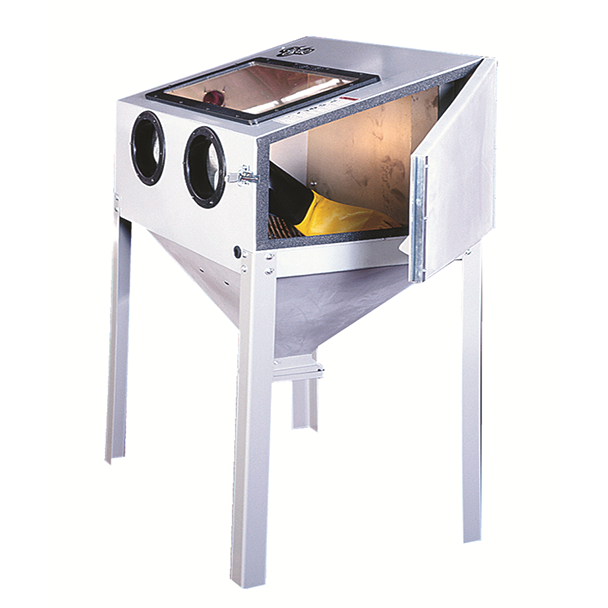 Power logic board is inspected for any possible corrosion or broken "traces". Corrosion, if present, is mitigated. Traces are repaired with lasting fixes that will outlive your vehicle.
ECM is reassembled and bench-tested again on our desktop simulator.
ECM is then tested in a live vehicle. Every electrical feature is tested under real-world conditions.
ECM is then digitally "cleared" on our proprietary equipment that erases the prior VIN, replacing it with your VIN to synchronize automatically upon installation without requiring Dealer "reprogramming"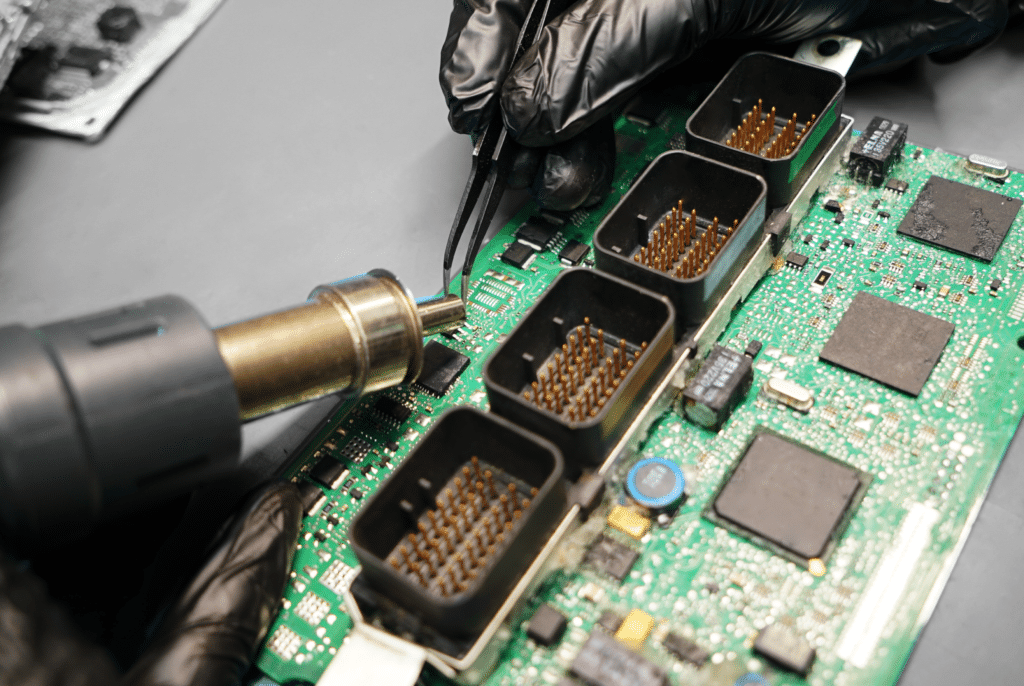 MAKS live vehicle test fleet is carefully configured to road test nearly every possible feature of every ECM we rebuild.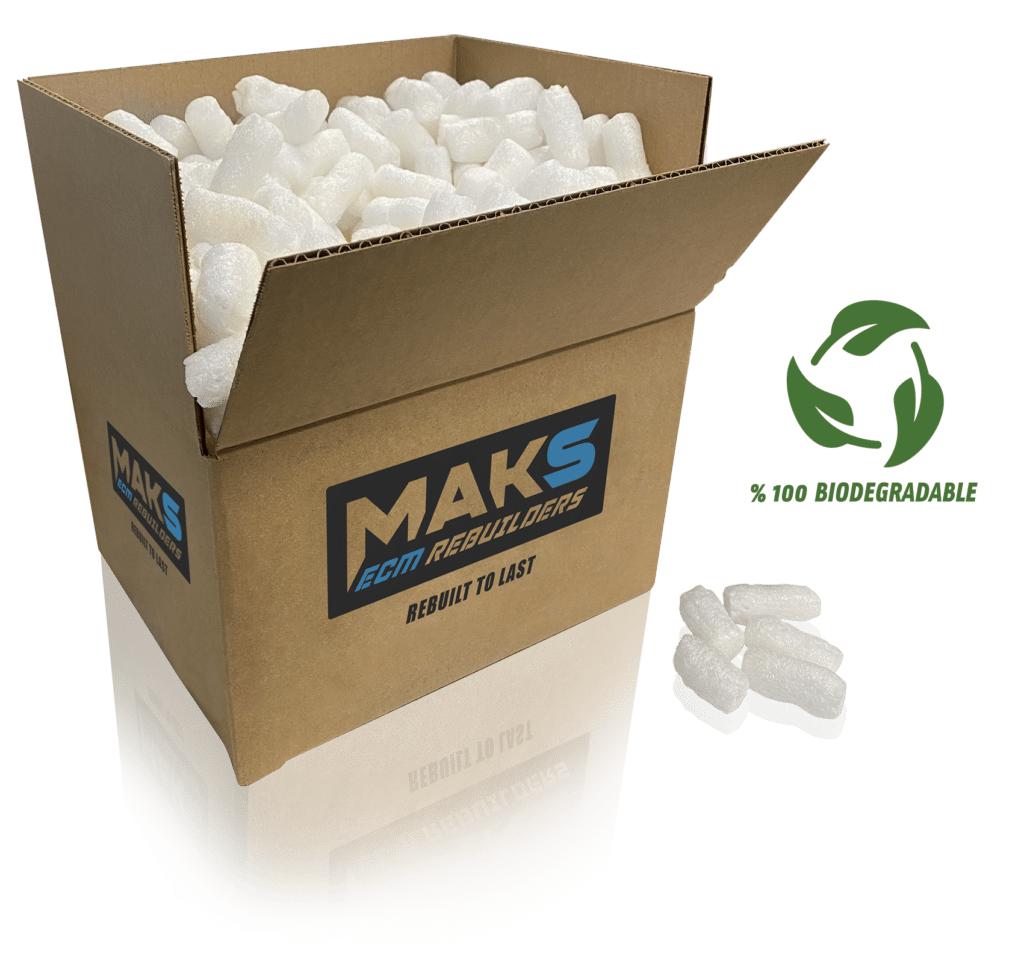 MAK's packages every ECM in our own box, 40% more durable than standard USPS packaging, made from 100% recycled material, and printed with non-toxic, water-based inks. Our boxes are designed to be re-purposed for sending your original ECM back to us under our Core Buyback Program.
We use only all-natural, biodegradable starch-based foam packing stock which breaks down in a landfill within 18 months and leaves no environmentally toxic or unsafe by-products.
Every Rebuilt ECM comes with a 1-Year Warranty and free Priority Shipping.
We ship Fedex Express Saver, which delivers 2 – 3 days after shipment with Tracking# emailed to you automatically upon shipment.