REPAIR SERVICE – 1993 Jeep Cherokee ECM/PCM/ECU Repair Service
This service addresses ALL ECU ISSUES and the following components:
• Trouble Codes (DTC) • Ignition • Injectors • Intermittent Problems
•

Traces

• Integrated Circuits / Drivers • Thorough Cleaning
Important information:
This ECM can only be opened 2-3 times before the cover inevitably breaks.
We may need a VIN if a PCM has no communication
A scanner may be required after installing the PCM to clear all DTC's
In the event of a burnt circuit board, water damage or non replaceable components, we may not be able to repair your ECM
If your unit passes our rigorous testing process, you will receive a refund minus the testing service fee of $120. After completing your purchase, you will be directed to fill out a Repair Request Form (required).
All repairs include inspecting internal PC Board(s) for defective components and/or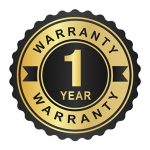 traces. Corrosion if present will be mitigated and traces will be repaired. The ECM / PCM case will be cleaned. We replace components only with the latest revision from the Original Equipment Manufacturer (OEM). Learn more about our Rebuild Process.